Le Meridien Ogeyi Place Sallah specials.
Explore the intriguing sights and sounds of Le Meridien Ogeyi Place, this Sallah. Enjoy the delicious buffet meals at the Ororo Restaurant and have a cocktail or two with your friends at the Ororo Bar.
See our various Eid offers: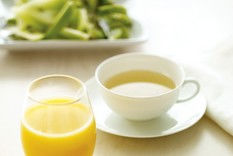 EID DINING OFFERS
From 6,500 Naira per person, experience the Ororo restaurant this Eid and enjoy our elaborate buffet. Children below 12 years of age are entitled to 50% discount. Complimentary for children below 6 years of age.
Where: Ororo Restaurant (Ground floor, close to the lobby)
Date: October 4th 2014
Time:12:00 PM - 4:00 PM